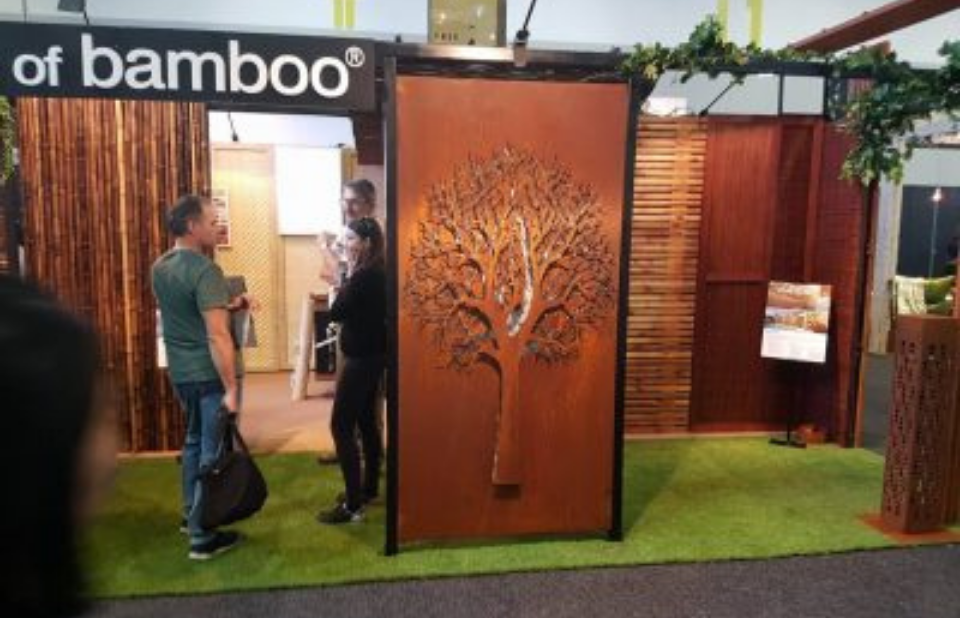 Hello Ironbarkers!
It has been a while since our last post… we have had a VERY busy start to the year but we are making a commitment to make sure that our dedicated followers are kept up-to-date on all our news. Our most exciting news at this stage is that our products are being displayed at the Sydney Home Show! One of our very special distributors House Of Bamboo will have a showcase featuring our metal art!
The Sydney Home Show is an event held annually at the International Convention Centre at Darling Harbour. The purpose is to showcase the latest trends and technologies in building, renovation and home improvement. It's a valuable resource for anyone planning on building or renovating or even if you have been entertaining the idea of dressing up your home but not exactly sure where to start. This event provides a one-stop-shop of inspiration and advice from experts in their field. The Home Show is sure to be a great day out, with so many stalls to explore and new innovations to discover!

Our distributors, House of Bamboo are located in Botany and supply sophisticated bamboo products including privacy screens, fences, flooring as well as wall and ceiling cladding. They produce some really beautiful products which can change the atmosphere of an entire space. Needless to say, their products compliment our rustic metal art fabulously so it's a match made in heaven.

To celebrate this special event, we will be revealing a new pattern and we can't wait for you to see it! If you are interested in coming to check us out you can register for free tickets online HERE.
If you are coming please let us know in the comments. The IronBark team will be up there Saturday afternoon so if you see us please stop and say hello!
The IronBark Team